HELLO, WE ARE SOLL AUTOMOTIVE PAINTS | UK
The story began in 1994 when UAB HELVINA was established in Lithuania as a supplier of automotive paints to the local market, however the company rapidly expanded the business becoming an exporter and importer of car body repair materials.
The first product manufactured by HELVINA has been imported to the United Kingdom in 2015. Since that time local car bodyshops have been using quality materials manufactured in the European Union under the brand SOLL.
The internet business boosted sales in 2020 that allow us to incorporate a company to represent SOLL, ARS and GLOSS in the country. As a family-run business SOLL AUTOMOTIVE PAINTS focuses on customer experience providing the best possible service what confirms by the top rank on eBay with 99.9% positive feedback.
We have an ambitious plan for the next years to grow the business as a company that provides the industry with cost-effective solutions for car body preparations and refinishing. We continue to supply the top quality products manufactured in European Union compliant with very strict regulations.
Many thanks for your visit to our website and for reading this information.
We look forward to welcoming you as our customer.

Kind Regards,
SOLL AUTOMOTIVE PAINTS Team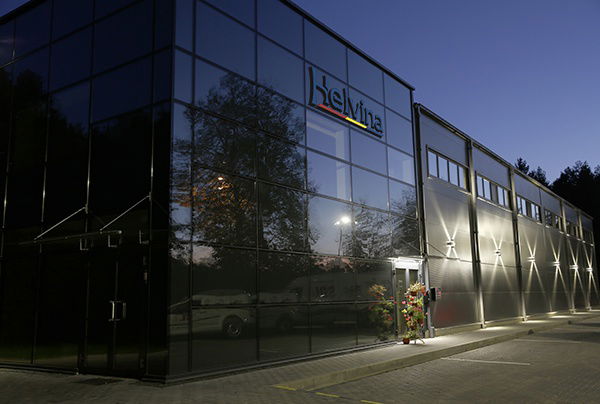 Collect and pay for your order at our Leeds Store.
Orders available for collection from store within 1 working hour. SOLL AUTOMOTIVE PAINTS is located in Kirkstall, Leeds with very convenient link to Bradford.
Our address is as follows:
Unit A2
Wyther Drive
Leeds, LS5 3AP
Available collection times:
Mon – Fri: 9am – 5pm
Sat: 9am – 12pm
Sun:  Closed
Free Economy delivery on orders over £150.
We use Hermes, DPD and Royal Mail to deliver orders across the UK.
Delivery charges for the mainland UK are calculated automatically at checkout. Please log in and enter your address for exact pricing for remote areas.
Some of the products as aerosols could not be sent to the Channel Islands, PO Boxes and British Forces Post Office locations.
The remote area surcharge applies to Scottish Highlands (including Inverness), Scottish Islands, Isle of Man, and Northern Ireland, where we cannot guarantee delivery within our usual timescale and can not offer Next Day Delivery Service.
For any single order above 23kg in weight, please contact us for a shipping quote.
*For order to qualify for free delivery, it must be over £150 and have a maximum weight of 23kg.
Mainland UK Economy Deliveries
Economy Delivery £3.90 
Orders under 5kg . Max 120cm length. Delivery in 2 – 4 days. We use Hermes and Royal Mail to deliver orders quickly across the UK. Surcharge applied for remote areas.
Priority Delivery £7.80
Orders above 5kg, but not exceed 23kg. Max 120cm length. Delivery in 1 – 3 days. We use DPD, Hermes, Royal Mail and Parcel Force to deliver orders as quickly as possible across the UK. Surcharge applied for remote areas.
Next Day Delivery
Heavy Items Delivery
Remote Areas Delivery
Free Delivery in Leeds Bradford Area
FREE Delivery on orders over £50 in Leeds Bradford area.
Same Day Courier Delivery is available for orders placed before 1pm.
*Order must be over £50 and the delivery postcode must be covered by Courier Delivery Service in Leeds.
The following postcodes are covered by Courier Delivery Service in Leeds:
BD4, LS1, LS10, LS11, LS12, LS13, LS14, LS15, LS16, LS17, LS18, LS2, LS27, LS28, LS3, LS4, LS5, LS6, LS7, LS8, LS9, LS98
Easy Return if you change your mind. T&C Applies
If you've changed your mind and want to send the item back we would be happy to accept the return. Please notify us within 30 days from purchase and send the item back within 10 business days, using tracked postage. Please provide tracking details to your return helps protect against delays or issues in the refund process.
The item should be returned in the same condition in which it was received, and it should include all items that were in the original package.
We accept the following Credit and Debit cards:
Secure Payments online. We use the most secure online payment platform Stripe that meets the highest certification standards to help reduce compliance burdens and keep payments safe.
We committed to providing safe and secure shopping experience at our website. Your payment details and personal details are very safe when you order online.
In order to protect our customers that we are giving the order to the right person, we put this security measure. When collecting the order paid online please take the card used for payment.
We provide VAT invoice with each order.
SOLL AUTOMOTIVE PAINTS LIMITED VAT registered company. 
VAT Number GB392682853